MYSTERIOUS FO

UNTAIN (BOOK

1)
SOPHIA FREEMAN

, eleven-year-old daughter of billionaire Jerri Freeman, has wanted to

be an artist s

ince the day she first held a pencil. Her father doesn't approve, calling it her silly dream. Even worse, Dad has neglected Sophia since her mother—her greatest supporter—passed away two years ago.
to regain their freedom ...
or be sealed away forever.
SOPHIA FREEMAN and her best friend, TIM CHARNAL, face being sealed away forever as punishment for Tim murdering the fountain guardian, Anaconar. But after Gordimon presents their case before the mighty arbiters, the humans are given a second chance. They must compete in the arbiters' challenging special Beyond Ev

ent and win the grand prize—jade stones, called The Gate to New Beginning—which would earn

their freedom and gain the islanders' trust.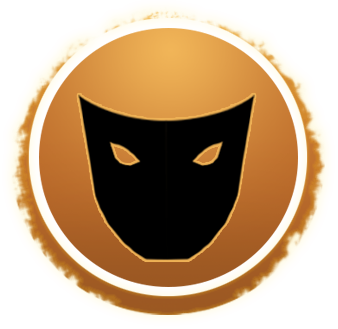 After rescuing a mysterious boy on the ocean shore, SOPHIA FREEMAN and her close friend, TIM CHARNAL, are notified of an urgent meeting that everyone must attend. The new boy, ALLEN CHAN, is equally frightened, confused, and fascinated by the new world.
A strategic plan was in place ... 

powerful alliances were formed ... 
but nothing could stop the great war.
The Chosen One, SOPHIA FREEMAN, bravely makes the most dangerous decision of her life by entering the Forbidden Land alone to save her best friend, TIM CHARNAL. But she is stunned to discover a large group of hostages about to be executed. To save their lives, she agrees to team up with the traitor, ALLEN CHAN, and the iron-masked guards to free their Master, Tombermon, the ancient tree giant also known as the god demon.
★ "Author T.X. Troan has crafted a rich and vibrant world where magic exists."
★ "
The children loved it and it kept me surprised along the way!
"
-

Kandace Valenzuela, Parent
- C.L. Colyer, Award-Winning Author
★ "I can't wait for my students to read this one. I'm sure they will enjoy this as much as I did."
★ "
The book contains shocking plot twists that will surprise readers

."
- 
Kristen Van Kampen,

Teen Reviewer
★ "The illustrations were charming, the story was great, and the characters were amazi

ng! I wish t

his had been around when I w

as yo

unger!"
- CIera Vaidya, Author of In Nomine Patris Series
★ "Possibly the Next Harry Potter Like Book Series?"
★ "It hits all the right notes in action and character development and imparts a wonderful lesson to young readers."
- Grant Leishma

n, Author of J

ust a Drop in the Ocean
★ "
I haven't been this captivated by a middle-grade read in a long time."
- Aimee Ann, Book Blogger 
.........................................................................

Thank you so much for signing up. Have a wonderful day!