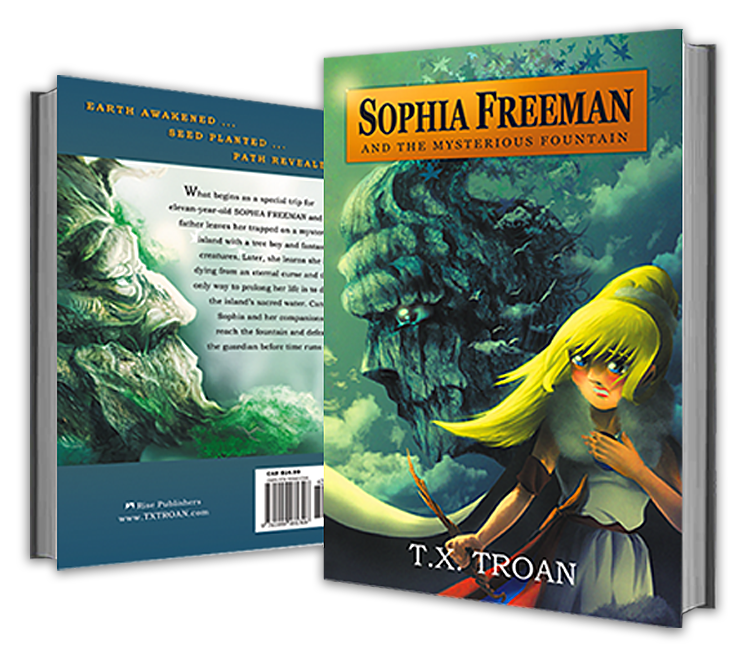 What begins as a special trip for eleven-year-old Sophia Freeman and her father leaves her trapped on a mysterious island with a tree boy and fantastical creatures. Later, she learns she is dying from a

n eternal curse and the only way to prolong her life is to drin

k the island's sacred water. Can Sophia and her companions reach the fountain and defeat the guardian before time runs out?
★
"Between the stunning illustrations and the battle between good and evil that permeates the plot, Troan is handing young readers a story to remember."
★ 
"One of the only downsides to

this story is th

at it will be over quicker than you realize as you t

ear through

pages try

ing to find out the

answer to the mysteries." 
- Michael DeAngelo, Cr

eator of Telles

t 
★
"It hits all the right notes in action and character development and imparts a wonderful lesson to young readers."
- Grant Leishman, Author of Just a Drop in the Ocean
.........................................................................

Thank you so much for subscribing! You will receive the free PDF novel within 24 hours. Enjoy the epic adventure!